• back in stock • guinea pig • oak gifts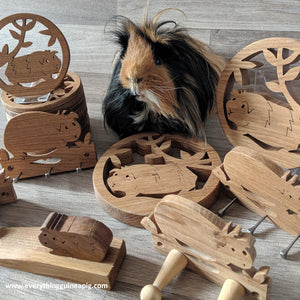 BACK IN STOCK Our beautifully hand crafted reclaimed oak guinea pig gifts are back in stock and available to order now.  Click on the link below to head over and shop the collection. Made to our own exclusive guinea pig design, our wooden gifts are all handmade in the UK using reclaimed oak. Made to be used and enjoyed, each piece is finished in Danish oil and perfect for bringing a squeak of guinea pig love to your home. CLICK HERE TO SHOP THE COLLECTION
---
• accessories • fleece • guinea pig • lap pad • lap protector • pvc lined • snuggle time • waterproof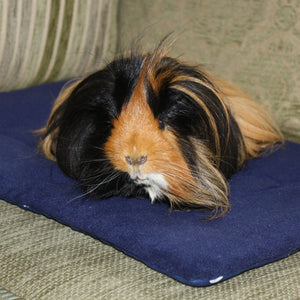 Our water proof lap protectors (affectionately known as piddle-pads here at Guinea Pig HQ) have been very popular in our online store so we though we'd share the story behind their creation and demonstrate just how good they are at preventing little accidents soaking through on to clothing and furniture.
We've all been there, you're enjoying snuggle time with your furry family, everyone's feeling relaxed (perhaps a little too relaxed) and suddenly you get that warm sensation.... slowly seeping through onto your lap. Little Piggy looks adoring into your eyes as if butter wouldn't melt and you're thinking not again!
---
• ascorbic acid • best foods • deficiency • guinea pig • how much • vitamin c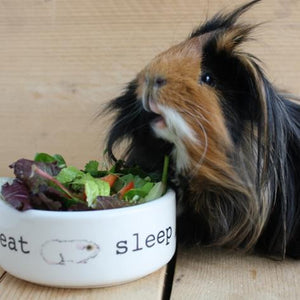 A frequent topic of conversation amongst piggy parents is Vitamin C. How much do you give? What are the best foods? How much is too much?
There's a huge amount of information available on the subject and it's easy to get bogged down with figures, intakes and supplements not to mention milligrams, oxidation and deficiencies.
To clarify exactly what you need to know and how this can be incorporated easily in to your daily guinea pig care routine, we've scoured the internet, undertaken all the leg work and pulled all of the important bits into this comprehensive guide for you to use as an easy reference.