• ascorbic acid • best foods • deficiency • guinea pig • how much • vitamin c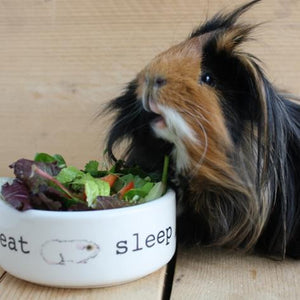 A frequent topic of conversation amongst piggy parents is Vitamin C. How much do you give? What are the best foods? How much is too much?
There's a huge amount of information available on the subject and it's easy to get bogged down with figures, intakes and supplements not to mention milligrams, oxidation and deficiencies.
To clarify exactly what you need to know and how this can be incorporated easily in to your daily guinea pig care routine, we've scoured the internet, undertaken all the leg work and pulled all of the important bits into this comprehensive guide for you to use as an easy reference.